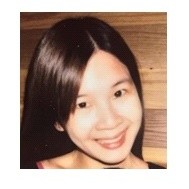 Rachael K Tan
Clinical Psychologist and Behaviour Support Consultant
BA (Hons), MPsych (Clinical)

Perth, Western Australia

When she's not working, Rachael enjoys rock climbing, learning new languages, reading, eating, and travelling (to climb, and eat)!
I am a registered and endorsed Clinical Psychologist who has worked with children, adolescents, and individuals with special needs for over a decade.
I am extremely passionate about supporting children and adolescents to achieve developmental milestones and good mental health, and am experienced in working with Autism and other developmental and physical disabilities.
Over the years, I have developed a particular interest and significant experience in working with parents whose children demonstrate challenging behaviours, to promote more positive behaviour, and recently published a book, "Help! I'm a Parent! A parent's guide to managing challenging behaviours and promoting more positive ones".
I deliver therapy through a variety of evidence-based interventions such as Acceptance and Commitment Therapy, Cognitive-Behavioural Therapy, and Positive Behaviour Support, but am committed to working with every one of my clients to understand and develop a tailored approach that works best for them and their particular situation.
I am also a guest contributor for articles requiring an expert opinion on matters related to child psychology on theAsianparent.com, the largest parenting website in South-East Asia, and a Board-approved supervisor with the Psychology Board of Australia. Articles I have contributed to include:
• What is imaginative play? Is it important for kids?
• Your kid's imaginary friends: Should you be worried?
• Help! My child stores food in her mouth without swallowing… what do I do?
• How to know if your child is having difficulties with teachers in school (plus learn what you can do about it!)
• Depression in preschoolers: Is it possible?
• 5 ways to raise a child with high emotional intelligence