"Rachael skilfully combines over a decade's worth of clinical experience with established principles of behaviour change, to provide parents with effective strategies when faced with their children's challenging behaviour. A welcome, direct, and practical solutions approach when nothing else seems to work!"
David Leach – Emeritus Associate Professor, Clinical & Educational/ Developmental Psychologist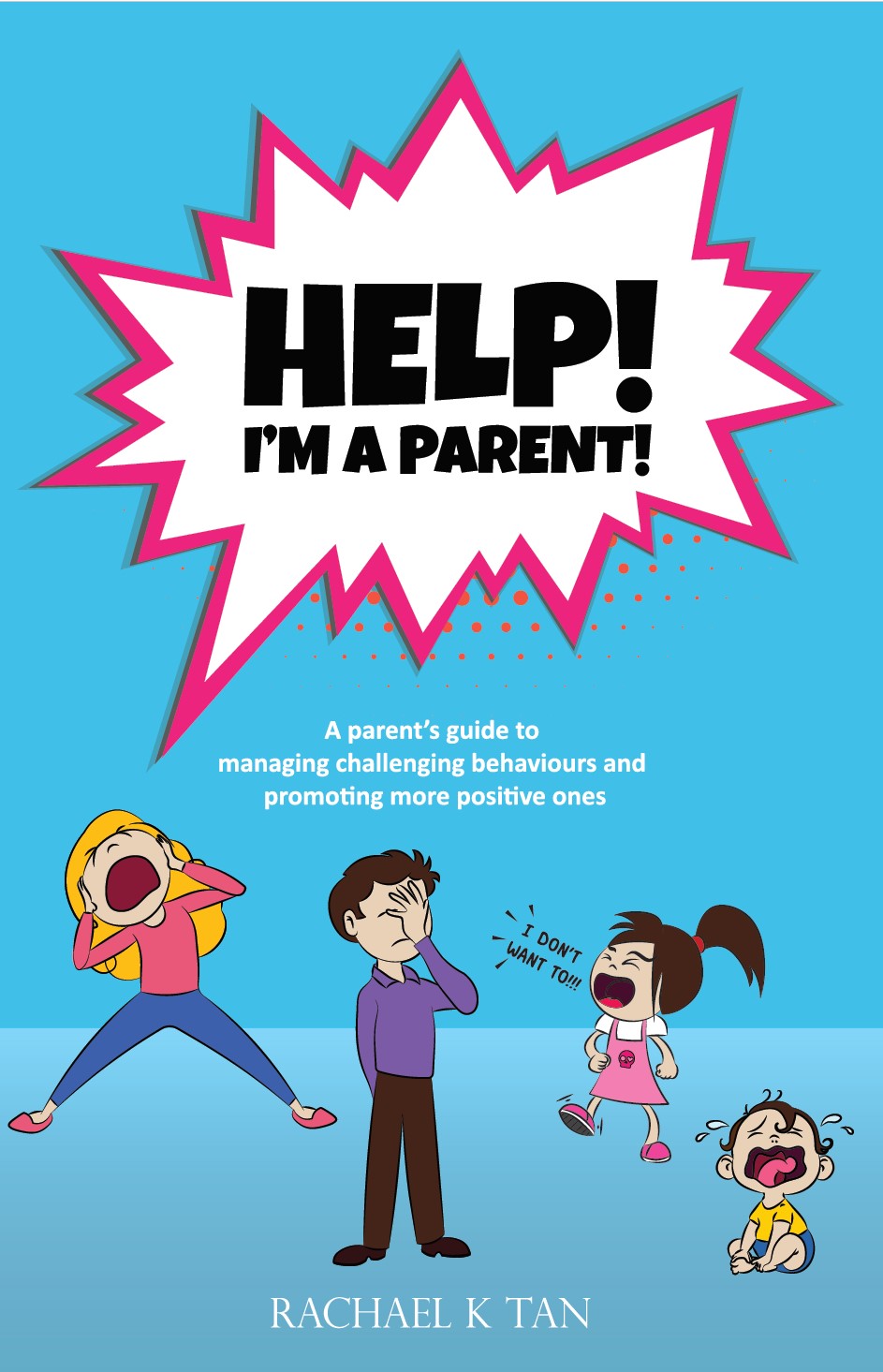 In this easy-to-digest book, clinical psychologist, Rachael K Tan, shows you how you can make positive changes to any child's behaviour, quickly and successfully.
Packed full of straightforward explanations, real-life examples, and simple, practical strategies that can be used straight away, this book will teach you exactly how to:
Identify the reasons for your child's challenging behaviours
Encourage your child to better follow your instructions
Kick-start and establish positive behaviours and habits
Avoid common mistakes when disciplining your child
Use Consequences fairly and effectively
Set your child up to be successful at doing the right things
Deal effectively with inappropriate behaviours
Concise, honest, and relatable, Help! I'm a Parent! is the guide for every parent wanting to know more about their child's behaviours, and how to manage them more calmly, positively, and effectively.
Reader Reviews
---
"If you're sick of lengthy books that go on and on about the theory but with no actual tips in sight, this is the book for you! This book breaks it down into extremely digestible, easy steps that you can actually easily customise for your own issues. Helped me out with my toddler lots, esp during her fussy meal times. 100% recommend"
– Kala Devi, Mother of 1
---
"Rachael you have provided us with a resource that is easy to read and to understand. The examples you have included are relevant and makes it easier for us to apply to common scenarios. Thank you."
– Yu Leong, Occupational Therapist
---
"Rachael's book helped me to identify why my 4-year old child is behaving a certain way and provided easy to understand strategies to deal with the behaviours! The book is a must read for all parents, parents to be or anyone who works with children!"
– Joycelyn Au, Mother of 1
---
"This book is so easy to read and contains real life examples that are relatable to any parent. It's full of practical strategies that really work! It has helped me understand why my son does the things he does and how I can change my responses to his behaviour. I highly recommend this to every parent!"
– Ashleigh Wemyss, Mother of 2
Available at the following locations
Singapore
Please contact us to order a book delivered directly to you
Malaysia
Forest of Stars Enrichment Centre,
Johor Bahru
Australia
Crow Books, Perth
New Edition, Perth
Dymocks Busselton, WA
Abbey's Bookshop, Sydney
Or contact us to order a book delivered directly to you
We also ship worldwide. Please get in touch via the Contact page to order a copy.